Electrical Services in North Andover
Electrical Installations & Repairs in Surrounding Areas of Essex County & New Hampshire
Joe's Electrical is a local company with more than two decades of experience with providing electrical services. We service a 50-mile radius around our location, with fast, safe, and accurate electrical repair and installation services. When you have an urgent problem, we accommodate requests for same-day service whenever possible.
Call Joe's Electrical at (978) 320-3578 for more information about any of our electrical services.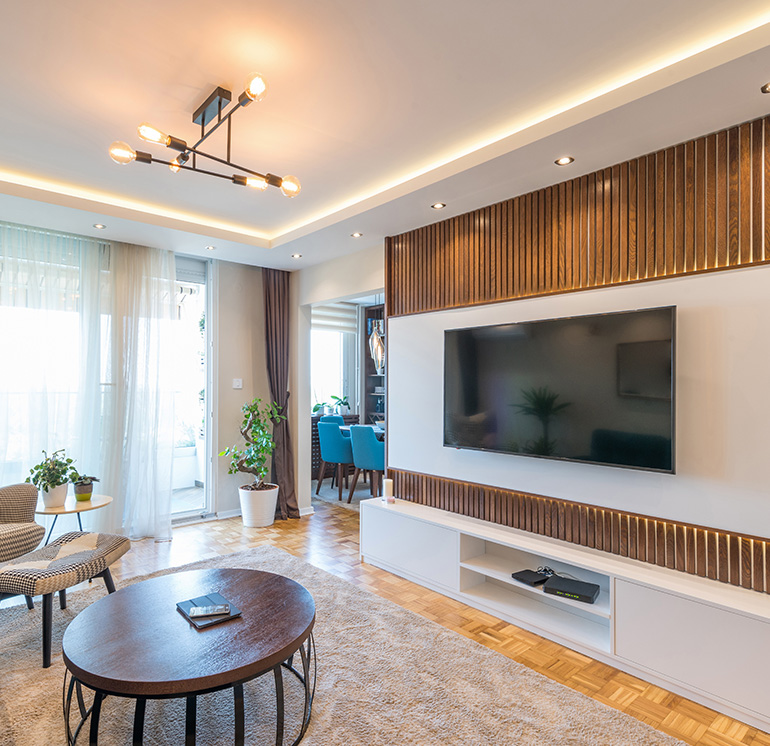 Residential Electrical Services
The electrical system in your home consists of a tangle of wiring, connections, outlets, switches, and circuits. When something in the system is not functioning right, it can cause problems that range from a loss of power to electrical fires. Keeping your electrical system in good condition is important for home safety.
Home electrical services include:
Smoke detectors: Smoke detectors should be installed in every bedroom, outside each sleeping area, and on every level of the home. For the best fire protection, smoke detectors should be hard-wired and interconnected.
Switches and outlets: Electrical outlets and switches deliver power to lighting, appliances, and devices. When an outlet is dead or a switch feels hot to the touch, replacement may be needed. If there aren't enough outlets, you can have more installed to avoid overloading circuits.
Ceiling fans: A ceiling fan can improve home comfort and reduce your air conditioning costs. Ceiling fans are available in a variety of styles and sizes to accommodate any need. Consider a fan with a lighting kit if you need additional light in your space.
Lighting: The right lighting provides sufficient light, improves security, and contributes to the overall atmosphere and aesthetic of your home. There are many options for indoor and outdoor lighting to fit every need.
Kitchen and bathroom remodeling: An experienced electrician can install wiring, add new outlets and switches, or make any other necessary upgrades for remodeling projects.
The electrical system is complex, and working with electricity has serious risks without the right training, tools, and experience. For this reason, electrical services should only be conducted by professional electricians.
Call For Expert Electrical Service
When you need an electrician for home electrical services in North Andover, you can count on the pros at Joe's Electrical for fast, reliable, and top-quality service. Every member of our team is delighted to help deliver a safer world for local families.
Get in touch with us today at (978) 320-3578 for quality electrical services at an affordable price.