Home Automation in North Andover
Personalized Automation Solutions in Surrounding Areas of Essex County & New Hampshire
Technology is integrated into virtually all aspects of our lives. Home automation technology enables you to have greater control over your home environment and security. Joe's Electrical provides home automation with services that are adjusted to the unique requirements of each customer.
Contact Joe's Electrical at (978) 320-3578 to start discussing the options for home automation.
Innovative Technology for Improved Comfort & Control
People install home automation systems for a number of reasons. Home automation allows you to control and monitor lighting and other systems to improve comfort, convenience, and energy efficiency. A home automation system can help you reduce your home energy costs by providing greater control over energy consumption.
Home automation is popular in new home construction but can also be installed in existing homes. There are a variety of options for home automation systems, and they are easily customized to fit your lifestyle, preferences, and budget.
A home automation system can help you control:
Lighting: A home automation system allows you to control your lighting and dim or switch lights on or off as needed. Your lighting control can be customized to work with lights in one room or in the whole house.
Audio/visual: There are a wide variety of options that can enable you to enjoy a quality entertainment experience anywhere in your house.
Security: You can have security features in your home automation system, including security and fire alarm systems to ensure that your home is protected. The security system can be controlled remotely and designed to alert you in the event of a problem.
A home automation system can be as simple as a standard security system or can be designed to control temperature, lighting, audio/visual, and more. The cost of the system will depend on the size of your home, components of the system, and any electrical work that is needed to accommodate the system. For example, you may need wiring and possibly a panel upgrade if you have an old, outdated panel that is not capable of meeting the power demands of a modern home.
Installing a home automation system is not a do-it-yourself job. Working with electricity can be dangerous, and a mistake in the installation can damage valuable equipment and create a possible fire hazard. A trained and licensed electrician will make sure everything is wired and connected properly, safely, and in compliance with all current code requirements.
"I will definitely be calling Joe for all electrical work going forward."

Phillip Chevalier
Start Planning Your Home Automation System
The possibilities for home automation in North Andover are nearly endless. We are happy to provide advice, answer your questions, and help you plan a home automation system that is tailored to your needs and fits your budget. Our electricians will complete your installation to the highest standards of our industry.
Please contact us at (978) 320-3578 for more information about our home automation services and a free estimate.
Why Choose Us?
We're Wired Differently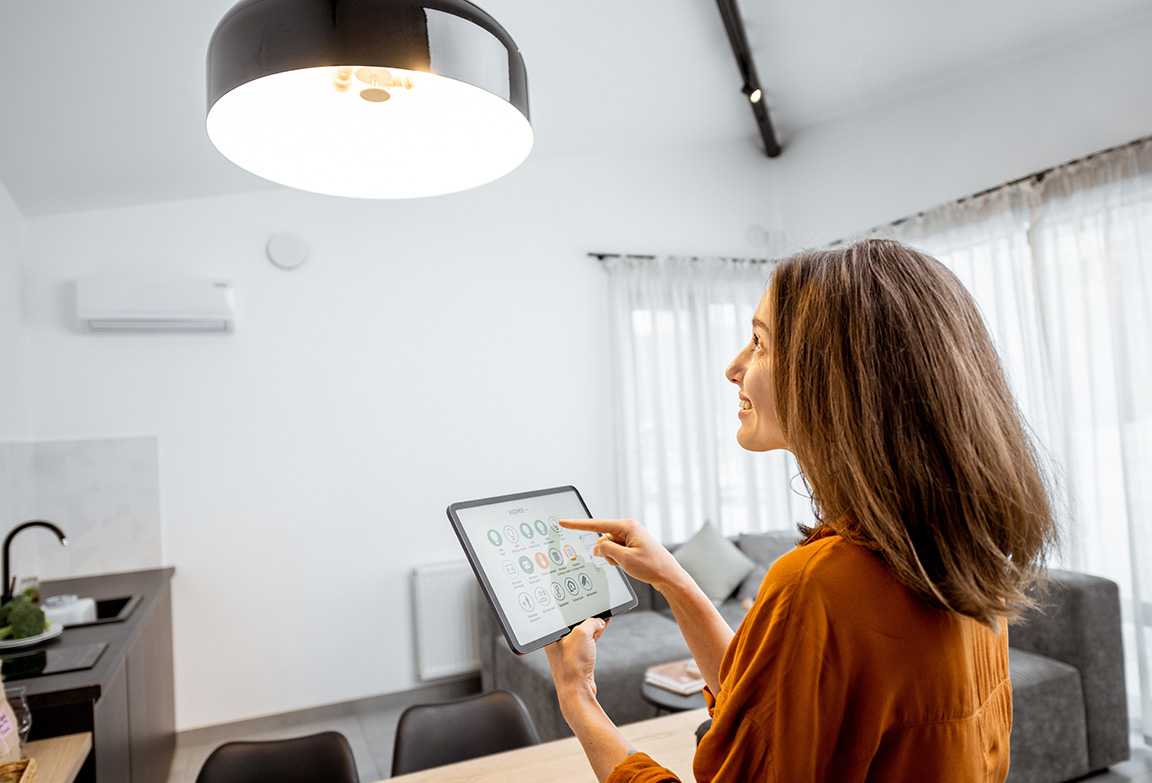 Safe and Efficient Solutions

Emergency Service Always Available for Your Convenience

20+ Years of Experience